T
ime for our FRIDAY FIVE
events for this weekend!
Saturday, March 15th at 9am - 12pm Linebaugh Library March Book Sale
Don't miss out on the HUGE selection of DVD's, CD's, BOOKS and VINYL!
Items range from $0.10 to $2.00. Located at
105 W Vine Street in Murfreesboro, TN.
Saturday, March 15th at 2pm - Come Fly With Me, The Wilderness Station at Barfield Crescent Park
March winds provide the perfect opportunity for flying kites. You'll decorate your own kites at the Wilderness Station and then, weather permitting, drive to the front fields of the park and fly your newly made creations. All materials provided. Reservation is required by calling 615-217-3017. Ages 5-10 with an adult.
March 15 & 22 Teddy Bear Tea 10am-12pm and 2pm-4pm at the Sam Davis Home in Smyrna, TN
Dress in your Sunday best and bring along your favorite teddy bear (or stuffed animal or doll) to attend Teddy Bear Tea at the Sam Davis Home. This tea party is the perfect way for young ladies ages 4-10 to spend a few hours with their favorite bear and special lady, whether she is her mother, grandmother, aunt, older sister, or another. Enjoy delectable treats and savory teas while creating a fun craft for your teddy bear friend. Take a tour of the Sam Davis Home with Sam's sister, Elizabeth Davis, as she shows you where the young ladies of the house once played and sipped tea. Then, c

ozy up for story time in the museum theater!

Teddy Bear Tea will be held on March 15 and March 22, 2014 from 10am-12pm and from 2pm-4pm. Reservations are required with pre-paid admission of $15 per guest, excluding teddy bears. To make a reservation, call Madelyne Rush at (615) 459-2341 or email admin@samdavishome.org. Make reservations early as this popular event fills quickly, and y

ou won't want to miss this one!
Saturday, March 15th 6pm-10pm Alzheimer's Association Gatsby Party at the Stones River Country Club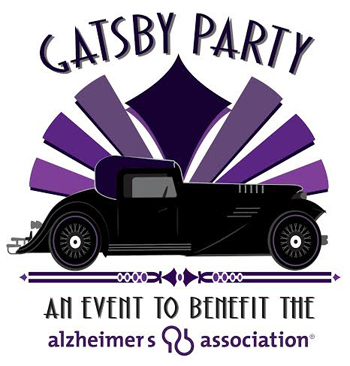 Join the Alzheimer's Association for it's inagural Gatsby Party! The event will be a fun-filled evening including fabulous food, a silent auction, and dancing to the jazz sounds of the roaring 20's with all proceeds benefitting the Alzheimer's Association. Business attire or 20's attire strongly encouraged. Tickets are $75 per person. For tickets, tables, and event sponsorships contact Michelle Davis at 615-315-5880
Sunday, March 16th 2:30pm
Meet Curious George at the Discovery Center at Murfree Spring
photo is from the Discovery Center facebook page
Meet the popular monkey from the children's book series by H.A. Ray and snap a photo. All ages. Discovery Center at Murfree Spring, 502 S. E. Broad St. in Murfreesboro. Cost is $6 (615) 890-2300 or www.expolorethedc.org along with the
Curious George™: Let's Get Curious! exhibit
which presents key concepts in science, math, and engineering, which are woven and layered throughout the exhibit.
Activities invite visitors to learn like George-through direct experience and problem solving!
I hope you all have a wonderful weekend! If we missed something or if there is an event that you'd like to share please feel free to comment below so others can see or share it on our Facebook page. Enjoy your Friday!